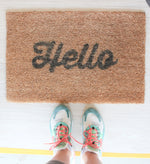 BODY BE WELL -PERSONAL TRAINING IN THE HEART OF MALVERN EAST.
We are a bespoke training facility located in the heart of Malvern East. We cater to all fitness levels, helping our clients achieve symmetry, agility and strength by utilising an array of functional movement patterns and weight training routines.
Come, meet our team.
MEET THE TEAM
FREE 30 MINUTE SESSION.
WE ARE PROUD TO ANNOUNCE OUR NEW STUDIO LOCATED IN THE HEART OF MALVERN EAST. WE OFFER A TRY BEFORE YOU BUY PROGRAM. CLICK THE LINK BELOW AND LET'S START TOGETHER.
book in my free 30 minute session today!
Welcome to body be well
Strong bodies, exercising well
Strong bodies, eating well
Our philosophies and principles are built on teaching…
Teaching you how to feed your body to support your physical endeavours.
Teaching you to move your body to your fullest capabilities and beyond.
No diets
No whistles, yells and shouts.
Our exercise techniques are coupled with food coaching, teaching and guidance to create healthy physical and eating foundations 
Clean, nutritious dense foods.
As close to nature as possible.
Simple, fresh meal ideas and  eating.
Functional, challenging fun exercises. 
A total support to create a stronger you. 
CLICK HERE TO MEET WITH US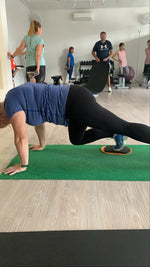 SEMI PRIVATE GROUP FITNESS
We offer bespoke group training sessions in a semi private setting. No yelling and no burpees! We offer groups to clients with 1 year of fitness experience. No experience? then join our 5 session starter pack to help.
REGISTER TODAY
BESPOKE ONE ON ONE TRAINING WITH DIANA TENCIC
With over 18 years experience join DIana and start your health and fitness journey! Book your session today!
ONE ON ONE WITH DIANA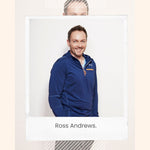 BESPOKE ONE ON ONE TRAINING WITH ROSS ANDREWS
With over 25 years experience know you are in safe hands. Ross Andrews has qualifications in strength and conditioning, spin, certified cricket coach and many other strings to his bow!
ONE ON ONE WITH ROSS
Happy news! MEET OUR TRAINER...
Katie has joined the team at Body be Well.
Katie is a qualified nutritionist, reformer pilates instructor and personal trainer. If you are keen to start your pilates journey Katie is your gal. Having her at the studio whill be so amazing and we cannot wait for you all to meet her.
yes please book me in pronto!
FIRST TIMER
We love having new members to our bespoke studio. We offer a 3 session pack for our first timers as this is the most consistent way to create change and allows us to create a specific fitness program for you.
ENQUIRE TODAY
Sarah Holloway-Matcha Maiden
Sarah Holloway- Matcha Maiden
"Diana is such a fountain of knowledge and energy and has now made it so easy to keep fit no matter where you are."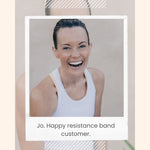 Joanna Fincham-Director the Nourish Nook
"I have been using the body be well bands for about a month and love how they have toned my body.Using them regularly is important. A fantastic addition to my fitness tool kit."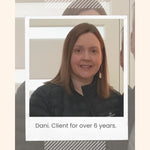 Dani Konstantas - Rockstar client
"I have been training with Diana for approximately 6 years and it has seriously changed my life. I feel stronger in my body and mind. I look forward to my two training sessions each week. They are always different and I never get bored. Diana is so knowledgeable in her field and she is a true inspiration to me"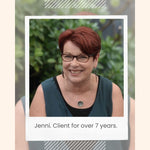 Jenni Freeman
"If you hate exercising like I do, Diana is the trainer for you. Diana makes training fun and never boring. I have been concentrating on resistance and weight training and now feel so much stronger. "
Mel Brady - Embrace Age

"I train one on one with Diana once a week, but I can tell you her positive effect on me lingers all week!  Spending time with her not only strengthens my body but my mind and spirit profits as well.  You won't find a more generous coach, she gives me the tools I need to help myself."
Join like minded people
Finding time for fitness can be a challenge but not anymore with Body Be Well products.
As a busy mum of 3 I love nothing more than finding time for me, especially exercise. Now you too can enjoy fitness freedom with our fitness products.
YES TAKE ME TO YOUR PRODUCTS
Brenda Steinberg
kind- resourceful- encouraging- reassuring- knowledgable- energising- passionate- driven- compasionate

Need I say more?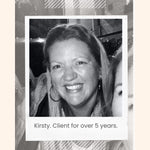 Kirsty Watts
Diana is a superstar! I first started training with her post natal and 3 years later, I have regained confidence in my body and strength and she continually encourages me to break through barriers to the next level.  Diana is pragmatic and understanding when life is challenging as a parent and its lovely having a trainer which is a foodie as well which gives her great balance and perspective. If you are thinking of training, pick up the phone and give her a call and you will see what i mean!